Aerospace Structures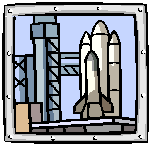 This page contains information useful to those interested in the design or research of aerospace structures.
Structure Types:
Aerospace structure types include launch vehicles, ( Atlas, Delta), missiles (ALCM, Harpoon), Hypersonic vehicles (Space Shuttle), military aircraft ( F-16, F-18) and commercial aircraft ( Boeing 777, MD-11).
Structure Components:
Aerospace structures typically consist of thin plates with stiffeners for the external surfaces, bulkheads and frames to support the shape and fasteners such as welds, rivets, screws and bolts to hold the components together.
Reference Documents:
Books

Aircraft Structures, Peery, McGraw-Hill
Analysis and Design of Flight Vehicle Structures, Bruhn, Jacobs Publishing

Presentations
Organizations:
Other Resources: